<!-ShowPage(index.html)->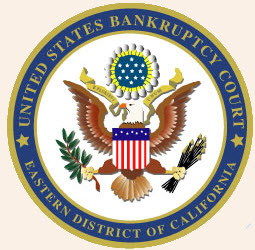 Welcome to the U.S. Bankruptcy Court for the Eastern District of California
---
Instructions for filing documents:



CM/ECF
Enter your CM/ECF filer login and password if you are electronically filing any of the following:
• A proof of Claim on behalf of a Creditor.
• Filing a Non-Opposition.

eCalWebFiling
To electronically file other types of documents, you may access our eCalWebfiling website at https://efiling.caeb.uscourts.gov.

Eastern District of California - Document Filing System
<!-ShowPage(OperationNotice.htm)->
---
On the following date below, GSA will be performing an Emergency Generator test. During this time, you will NOT be able to obtain electronic case information and imaged documents through PACER, view "free look" documents, or submit documents for filing electronically through the e-Filing system. Additionally, access to the Court's Internet web site will be unavailable.

• Friday, July 29, 2016 from 5:30 PM to 10:00 PM Friday, July 29, 2016.

---
Court Information