<!-ShowPage(index.html)->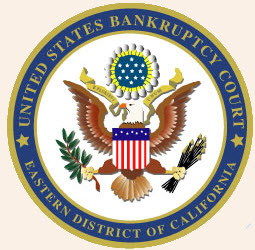 Welcome to the U.S. Bankruptcy Court for the Eastern District of California
---
Instructions for filing documents:



CM/ECF
Enter your CM/ECF filer login and password if you are electronically filing any of the following:
• A proof of Claim on behalf of a Creditor.
• Filing a Non-Opposition.

eCalWebFiling
To electronically file other types of documents, you may access our eCalWebfiling website at https://efiling.caeb.uscourts.gov.

Eastern District of California - Document Filing System
<!-ShowPage(OperationNotice.htm)->
---
For Chapter 13 cases in which a plan was filed prior to the Clerk's Office mailing a Notice of Chapter 13 Case (Official Form 3091), no notice of the L.B.R. 3015-1(c)(4) Objection to Confirmation Process was provided. Instead, a notice of confirmation hearing was issued by the Clerk of the Court. For all such Clerk noticed confirmation hearings, the court shall call the matter for the date and time noticed, call for objections if any, and then shall confirm the plan, deny the plan, or schedule such further briefing and hearings as necessary and appropriate.

---
Court Information